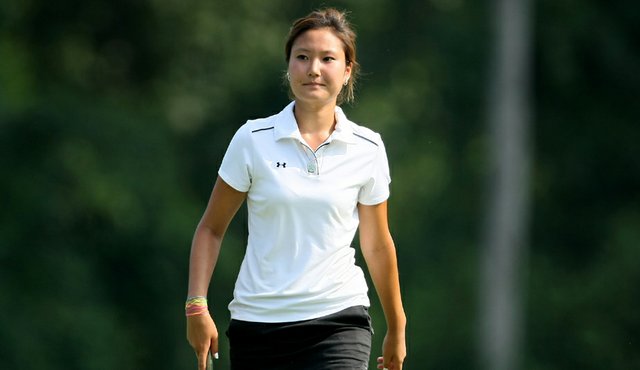 USC's roster is down to the bare minimum as freshman Kristen Park announced her decision to turn professional. Park was the top-ranked junior in the class of 2011 and the 2010 Rolex Player of the Year.
Park played in three of four fall events with the Trojans, competing once as an individual. She twice finished in the top 10.
"I went into college with an open mind and I found out what I wanted to do, and that was golf," Park explained.
For now, Park's college plans are on hold as she figures out exactly what it means to play professionally. She hopes to play some Cactus Tour events and try to Monday qualify for a few LPGA events, but no tournaments are set in stone. She hasn't yet thought about sponsorships.
It was hard news to break to head coach Andrea Gaston and Park's teammates, but Park said she thought her fellow Trojans knew it's what she really wanted to do.
"It was a hard decision for me," she said.
Without Park, USC's roster shrinks to five players. The team, No. 3 in Golfweek's rankings, battled injury and scheduling conflicts in the fall, and was forced to compete in the SEC/Pac-12 Challenge with just four players. It's the first time USC has attended a tournament without a full roster since 2002.
USC won four times last season, and didn't finish outside the top 3 until the NCAA Championship, where the Trojans were fifth. That was without then-junior Lisa McCloskey, who sat out of postseason with a rib injury. USC suffered a key loss last spring with the graduation of four-time All-American Lizette Salas.
The Trojans have played two spring events without Park, most recently finishing third Feb. 28 at the Allstate Sugar Bowl.
Park received a sponsor exemption into the 2011 Kraft Nabisco Championship, but was disqualified after the first round for signing an incorrect scorecard. She also played in the 2008 and '09 U.S. Women's Opens, but missed the cut in both events.
Park was ranked No. 22 individually in the Golfweek/Sagarin College Rankings.
By Golfweek Staff