George Pinnell
George Pinnell has been involved in golf for over 30 years. As a member of the PGA (Professional Golfer's of America), George has studied the golf swing under the direct tutelage of such noted instructors as Paul Runyon, Butch Harmon, Jim McClean, Mike McGettrick, Randy Smith, Todd Anderson, Jim Flick, Craig Harmon, Hank Haney, and Craig Shankland, to name a few.
George's in depth knowledge of the golf swing has helped players achieve their goals of playing at the NEXT level, whether it be the local junior golf tour, AJGA (American Junior Golf Association), college golf or the professional tours, the LPGA or PGA Tour. Since 1999, George has worked with 28 AJGA Rolex Junior All-American's.
George was nominated for Golf Magazines Top 100 Instructor for 2011-2012.
Nicole Zhang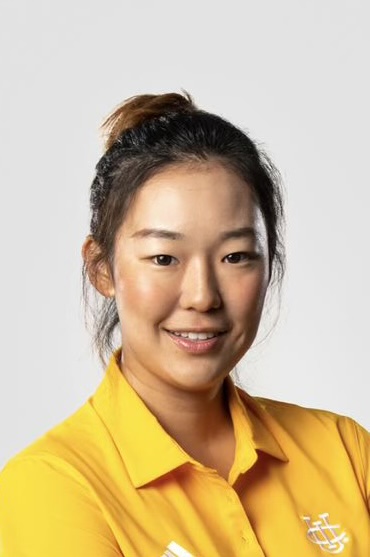 I am excited to announce that Nicole Zhang has joined the George Pinnell Golf Academy at the Rowland Heights Golf Center as an Instructor/coach. Nicole has worked with and been mentored by George Pinnell throughout her junior and college career at UC Irvine. Nicole is in the process of entering the PGM Associate Program to become a PGA Member. To schedule a lesson with Nicole, she can be reached at the following:
Call: 949-572-4963
Email
Instagram – @nicole.j.zhang
WeChat: nicolejzhang03
I have been coached by George for about 6 years. Through these six years, George has helped me progress from being unranked to become one of the top junior golfer's in the nation, winning the 2010 Rolex Player of the Year & 2007 USGA Girl's Junior Championship. Not only did he teach about the swing, but he also taught me about the integrity and sportsmanship one must have. He also taught me to gain confidence which helped me greatly. Through the past couple of months, I have worked with George on one his latest high tech teaching aids called the TrackMan. Since TrackMan showed me the exact numbers to every aspect of my swing I was able to make good swings every time. George and I are very excited for my next season and my future career. I couldn't have done everything I have accomplished so far if it hadn't been for George.
– Kristen Park, 2010 Rolex Player of the Year & 2007 USGA Girl's Junior Champion