Kat Muzi Victorious At 2012 LA City Jr. Championship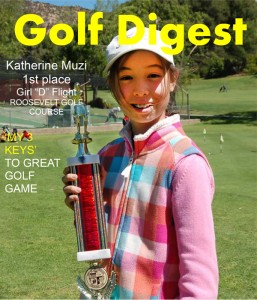 Kat (Katherine) Muzi, 11 year's old, won the D Division of the 62nd LA City Jr. Championship played at Roosevelt Golf Course at Griffith Park in Los Angeles, CA. Kat shot rounds of 34- 40 (70) to win the championship.
Kat has worked very hard with her swing coach, George Pinnell, to rebuild her swing over the past 8 months.