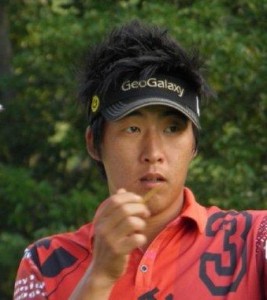 Jay Choi, the 28 year old player from Wildomar, CA., kicks off the 2012 season on the Japan Golf Tour at the Token Homemate Cup at Token Tado Country Club, Nagoya, Japan. The event run's from 4/12-4/15, 2012. Jay started the 2011 season finishing in a tie for 60th at the Token Homemate Cup and is looking forward to improving on his 2011 opener.
Jay spent the off season with family and friend's while working hard at Bear Creek Golf Club in Murrietta, CA., spending considerable time working on his putting stroke and shot's inside of 100 yards. To get a better look at what his putter is doing throughout the stroke, Jay incorporated the use of the Sam PuttLab and his swing coach George Pinnell to analyze his stroke. Talented player had been "gun shy" about using the PuttLab, but after seeing the results, he became a believer, that information is essential to fixing any irregularity in the stroke. Jay use's TrackMan with Pinnell to measure what his club is doing throughout the swing and to measure what the ball is actually doing in response to how the club face was applied to the ball.
Jay is optimistic about the 2012 season because of his recent play in Indonesia and New Zealand. He finished 14th at the Indonesia Open and 38th at the New Zealand PGA Pro Am Championship in Queenstown, New Zealand.
Japan Golf Tour live scoring can be seen at www.jgto.org