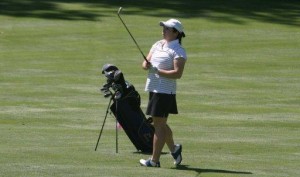 Joy Trotter, a seven time winner on The Cactus Tour, shot an opening round 67 that was good for 2nd place behind Layney Silva an amateur. Silva shot a career low 65 to lead the Orange Tree Cactus Tour Event.
Trotter has found her rhythm and is playing the best golf of her career according to her coach, George Pinnell. "Joy is super confident with her golf swing and is very consistent about where the club is at the top of her back swing." Pinnell went on to say that "Joy's consistency with her swing is helping her be better with her short game and putting."
The second year professional and former UCI standout is leading The Cactus Tour Money List.