68 Moves Jay Choi To T19 In Indonesian PGA Championship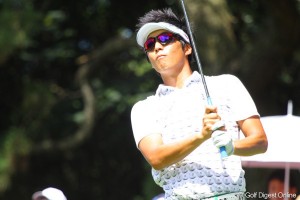 Jay Choi, backed up his 69 with a second round 68 to move into a tie for 19th place in this week's Indonesian PGA Championship in Jakarta, Indonesia. A 32 on the front nine set the pace for the day and his back nine consisted of a birdie and a bogey for an even par 36. The talented All-American who played for the University of New Mexico improved his driving accuracy (85.71%) and his GIR (75%) to give him a better look at birdie's and par's. Jay missed only 3 green's and was 2 for 3 in scrambling.
Youn-Han Song is in first place at -13 going into the third round. David Oh, former USC standout is in a tie for 31st while Rory Hie, a former All-American at USC, shot even par and missed the cut. Rory is Indonesia's number one ranked player and was an early favorite to contend for his national championship.