Kaitleen Shee Win's AJGA Kansas Junior At Bufflo Dunes TaylorMade-Adidas Golf Qualifier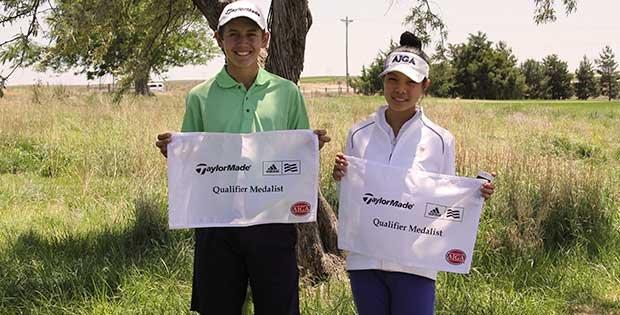 Kaitleen Shee, Diamond Bar, CA, won the AJGA TaylorMade-Adidas Golf Qualifier to get into the AJGA Kansas Junior at Bufflo Dunes, KS. Kaitleen shot a 4 over par 76 to win first place and qualify to play in the three day event in Garden City, KS.
Kaitleen is an up and coming player who will be a sophomore at Diamond Bar High School. Kaitleen's sister, Isabelle graduated this last month and will play golf for UC Riverside.