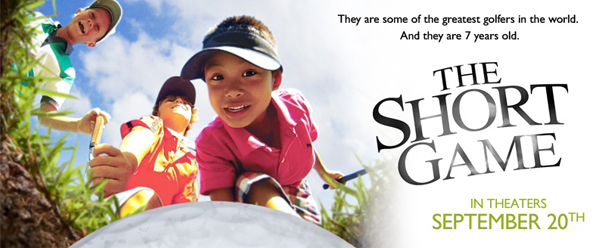 We are very excited to announce that this Friday, September 20th, the U.S. Kids Golf World Championship takes to the big screen in a full-length documentary called The Short Game.
Captured in Pinehurst during the 2012 World Championship, this film profiles eight 7-year-old players as they prepare for and compete in the tournament. Winner of the Audience award at the 2013 SXSW Film Festival, The Short Game highlights the best parts of junior golf – the players' love of the game and their relationships with parents, coaches, and other players, but more than golf, the film is really about life. All ages and even non golfers will love this movie.
The opening weekend includes 10 markets nationwide, but we hope to fill the theaters and see more cities added during the coming months. For more information about theaters, showtimes, and to watch the trailer, click here. Please share it with your friends and family, and start planning a trip to the theater this weekend!
Enjoy the film!
Dan Van Horn
President and Founder
US Kids Golf, LLC and Foundation