Trotter Perform's Well at Volvik Championship (Symetra Tour)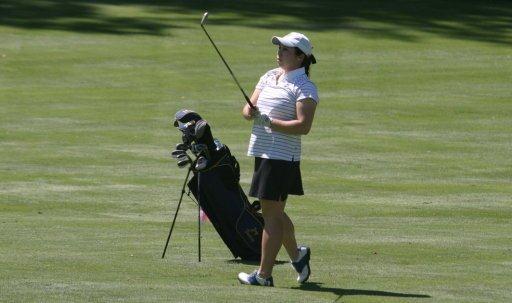 Joy Trotter, finished in a tie for 44th at the Volvik Championship at the Reunion Resort, Kissimmee, Florida. Joy shot 72-72-70 to finish at -2, 214 in the Symetra Tour event. Joy had a solid round that consisted of 3 birdie's, 14 par's and a lone bogey on the par 3, fourth hole. The former UC Irvine standout, hit 13 of 14 fairways, 12 of 18 GIR and had 28 putt's in her final round. JT made 5 of 6 up/down's (scrambling) that accounted for only a single bogey in her 2 under par final round.
The second round was rather pedestrian with 2 birdie's, 2 bogey's and 14 par's. The first round was an up and down round. Joy started the first round with two birdie's in her first 3 holes. A bogey on 13 (her 4th) was followed by birdie's on 14 and 16 to put her in a tie for 6th place at that time. A bogey on 17 gave her a 2 under par 34. The front nine (her back), was a mix of par's, birdies, a bogey and a double bogey. Her back side sabotaged was could have been an outstanding round. The one thing tour player's do not like is to make birdie's and then follow them up with a bogey or worse. That is what happened in JT's first round. It is a shame to eliminate the solid play on six hole's with less than stellar play on five other hole's. JT will use this as a learning experience according to her coach, George Pinnell.