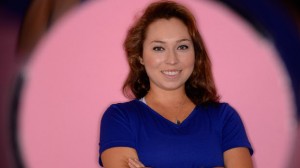 1. What are you looking forward to most this season.
I'm excited to visit the places I've been in the past and see if I can have a better experience in those places.
2. What is always stocked in your refrigerator?
Almond Milk.
3. How did you spend your off-season?
Working out, baking, drawing, relaxin and practicing.
4. What tournament are you looking forward to most and why?
The first tournament, VisitMesa.com Gateway Classic at Longbow Golf Club. I enjoy the course.
5. What is your best travel tip?
Never unpack.
6. Name two things you consider yourself to be really good at.
Good at planning out a meal and I like to think I'm a good driver.
7. Is there anything you are addicted to? Or can't live without?
Coffee.
8. Describe yourself in one word.
Strange.
9. Where do you see yourself in the next five years?
Either playing on the LPGA Tour or doing something completely different.
10. If you could any super power, what would it be?
The ability to have a super metabolism. Eat anything and never gain weight.
11. What is your favorite club in your bag?
3-wood.
12. Where is your favorite place to travel and why?
Asheville, North Carolina. It is beautiful and North Carolina is my favorite state.
13. What is your favorite home-cooked meal?
Cornbread and Quiche.
14. What is the biggest strength of your game?
Staying in the moment and being patient.
15. Would you rather have an early or late tee time?
Early.
16. Describe the best meal you've had while on the road and where you had it.
Honey crusted scallops at Flemmings.
17. Do you parallel park or drive around the block looking for another spot?
Drive around and around and around …
18. What's the best piece of advice you have ever received?
No one can do it for you, you make your own destiny.
Click here for the full interview