Katherine Muzi, has been honored to be selected to the Kraft Nabisco Champions Junior Challenge.  Katherine is coming off a playoff win to qualify for the Callaway Junior World event this summer.  In a "scrimmage" played yesterday, Katherine led her 8th grade team to a 5 stroke victory over the Walnut, CA, High School team, where Katherine will be a freshman next year.  Katherine fired a -1 (35) to be medalist in the event.
The KNC Champions Junior Challenge, an event part of Kraft Nabisco Championship week, will give the top California junior girl golfers the chance to play alongside LPGA Legends for a shot at a spot in the LPGA Major tournament. The Junior Challenge will take place Monday, March 31 with the Kraft Nabisco Championship beginning later that week. Both events will be held at Mission Hills CC, but you can follow along with the action live here at scga.org or on twitter at twitter.com/thescga.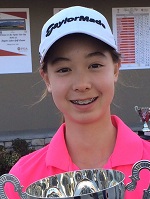 Katherine Muzi, Walnut, 13:
Eighth Grader at Suzanne Middle School. Golf highlights include a runner-up finish in her first AJGA event, a hole-in-one at Redhawk GC during a Toyota Tour Cup tournament and a win at the Future Champions Golf World Championship in 2013. Katherine's goal is to become a professional golfer after attending college.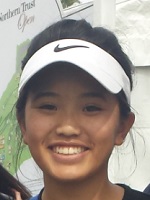 Stephanie Lau, Fullerton, 17:
Junior at Valley Christian High School. Golf highlights include a 2013 victory at the AJGA Ruby Hill tournament, two Toyota Tour Cup victories and competing in the 2012 U.S. Girls' Junior Championship. She has also been named her high school team's MVP three straight years.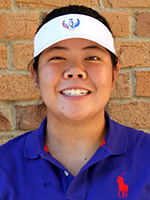 Bethany Wu, Diamond Bar, 17:
Junior at Diamond Bar High School. Golf highlights include being a back-to-back champion at the ANNIKA Invitational, being a member of the 2013 Junior Solheim Cup team and being a semi-finalist at the 2013 U.S. Girls' Junior Championship. As a junior, Bethany has already verbally committed to play golf for UCLA.
Congratulation's to Kat, Steph and Bethany!!