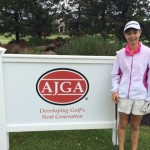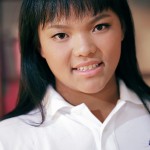 Rolex Girls Champion, Elizabeth Wang and standout Katherine "The Kat" Muzi, lead the nation in scoring for Junior Girls who will graduate in 2018. Elizabeth, coming off a single's win in the Wyndham Cup, a Ryder Cup format, that pit's the West vs. East, is ranked number 1 in the GolfWeek/Sagarin rankings for 2018 graduates. She is ranked number 12 overall and ranked 10th by Junior Golf Scoreboard. Elizabeth's scoring average of 73.09 lead's the Nation in scoring for the Girls Class of 2018.
Katherine, is ranked 2nd in scoring with a scoring average of 73.5. Kat is ranked number 6 in the class of 2018 in the GolfWeek/Sagarin rankings.
Katherine and Elizabeth are both student's of George Pinnell at The George Pinnell Golf Academy.