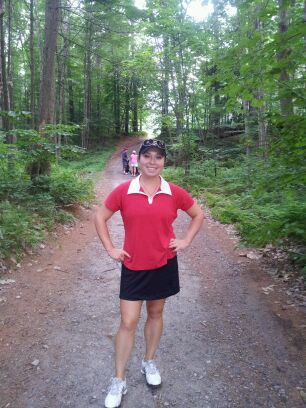 Joy Trotter played in her first event of the year at the Volvik Championship at Morongo Golf Club, Beaumont, CA. Joy opened with an even par 72 and backed it up with a -2 under par 70 to put her in contention at tenth place after the second round. The third round was played in cold, difficult condition's that affected Joy's third round play. She shot a 78 with a 37 on the front and a 41 on the back. Joy told her coach, George Pinnell, that "I have never been so cold playing golf. I couldn't feel my finger's later in the round and I was wearing ski mitten's. This was the most miserable condition's that I have ever played in. The snow level was almost at the base of the mountain."
Joy finished in a tie for 16th place and earned $1,376.00. Local player and friend of Joy's, Lee Lopez, lost in a playoff to Katie Kempter who took home the $15,000.00 first place prize money.
Congratulation's to Joy!