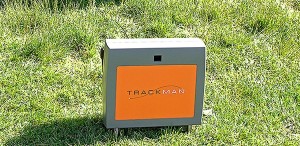 This video explains what is TrackMan and how it is used by the top tour players, equipment manufactures and coaches around the world: http://blog.trackmangolf.com/eurosport-trackman-the-new-technology/
Featuring Luke Donald, Jordan Spieth, Phil Mickelson, Scott Hamilton and Sean Foley.
Although the video indicate's that TrackMan Technology is new, The George Pinnell Golf Academy has been using TrackMan since 2008 and was one of the first to utilize the technology for instruction/coaching. Manufactures used the TrackMan to track and measure the flight of the ball along with obtaining Spin rate's and other data parameter's.
As the video indicate's top player's and coach's are using the TrackMan in their day to day activities. Thank's to my long time association with Matt Frelich, VP of TrackMan, I was sold on the potential in the early stage's of the technology and proceeded to invest in a TrackMan. All student's of the game can benefit from the technology if the TrackMan number's it produce's are interpreted properly.
To find out more, contact George Pinnell at 626-512-4575 or www.georgepinnell.com.