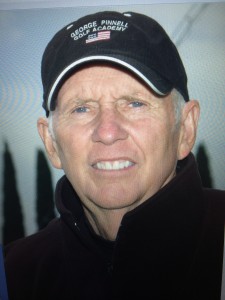 This week is special in that it has two important occurrences. The first is, Sunday is Father's Day and the second is the 2015 U.S. Open week at Chambers Bay at University Place, WA.
It is a super week for ALL JUNIORS TO EITHER WATCH THE EVENT ON LIVE TV OR SET YOUR DVR TO RECORD IT. THIS IS ONE THOSE WEEK'S WHERE I WOULD RATHER HAVE MY PLAYER'S WATCHING "THE OPEN" RATHER THAN PRACTICING. JUNIOR PLAYER'S CAN LEARN MORE FROM WATCHING AND LISTENING TO THE OPEN THAN THEY CAN FROM PRACTICING!
Chambers Bay is a unique setting for a U.S. Open and the play will be exciting and excruciating for the participants. You will see putters used from off the green (20-25 yds) because of the "links" style setting. You will see shot's that you normally would not play in your everyday round of golf in the United States. The green's are very large and there is no definition between fairway and green! There will be painted white dot's to differentiate between fairway and green that will necessitate a variety of shots.
REMEMBER TO HONOR YOUR FATHER THIS SUNDAY AND WATCH THE U.S. OPEN ON THURSDAY-SUNDAY. BOTH ACTIVITIES WILL BE IMPORTANT FOR YOUR GROWTH AS A PLAYER AND YOUNG GIRL OR BOY.
ENJOY THE WEEK.