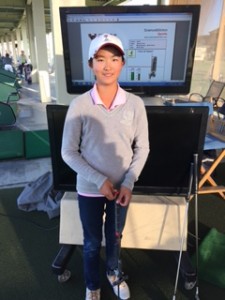 12 year old Rose Zhang, from Irvine, CA., shot a seven under par 64 at Alhambra GC, Alhambra, CA, to qualify for the Callaway Junior World Championship. Rose and Angelina Kim tied at -7 while A. Salvador shot -1 to earn the third and final spot.
Rose's scorecard did not have a mistake on it in the 18 hole round. The young player who will be promoted to 7th grade today, had birdies on 5, 6, 8, 11, 12, 16 and 18. She had all par's on the remaining 11 holes. A bogey free round, a feat that every coach works with their player's to achieve.
George Pinnell, Rose's coach, say's that, "even though Rose turned 12 recently, she has the thinking of an advanced AJGA player that may be 17 or 18 and has a solid junior career in front of her."
Congratulations to Rose and good luck to her in the Junior World.