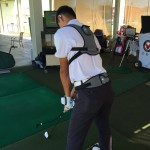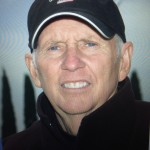 George Pinnell has continued his effort to make sure he has the best equipment to help his player's become the best they can be. Pinnell has recently added the K-Vest to his arsenal of high tech equipment that includes the industry leading TrackMan Monitor, V1 HD video and the Sam PuttLab.
The K-Vest 6D technology allow's Pinnell to stay at the forefront of a very competitive golf performance industry. The 6D platform provide's Pinnell the ability to measure and train orientations (bend, side bend and rotation) as well as linear movement (sway / slide, lift and thrust).
The addition of K-Vest (software by TPI Titleist Performance Institute)
has been received with enthusiasm from Pinnell's player's. Player's are improving their position's throughout their swing to become more efficient as their body deliver's the club to the golf ball.
Pinnell, say's that, "the V1 HD video see's what the eye cannot see while TrackMan, The Sam PuttLab and K-Vest see's what 2D video cannot see. We are now "measuring" what the club delivery data is with TrackMan and the Sam PuttLab while the K-Vest "measures" what the body is doing throughout the swing."
Pinnell can be contacted at 626-512-4575 or www.gpinnellpga@aol.com.