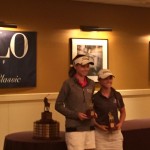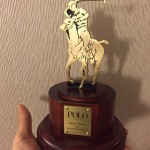 Katherine "The Kat" Muzi, made the most of her 2015 invitation to play in the prestigious Polo Golf Junior Classic. The event was played this week at the PGA National Resort and Spa, Palm Beach Gardedns, Fl.
Katherine was one of 78 player's invited to compete in the Stroke play/Match play Championship. Kat shot 76-76 (152) to earn a spot in the match play portion of the championship. Kat has had limited exposure to the match play format and it was evidenced by her performance in her first round match where she lost 6 & 5 to Maria Hoyos from Colombia. Stroke Play and Match Play events are quite different and the strategy used in Match Play requires experience.
Kat was not pleased with her performance, but said she learned a lot about the different nuance's between stroke and match play that will help her in future event's. Kat and her mother, Lucy, stayed to watch the Round of 16 and the Quarterfinals, before returning to California.