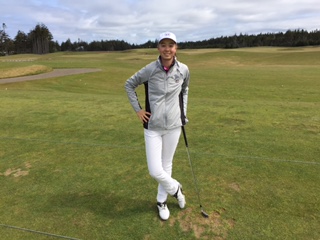 Katherine, The Kat, Muzi, will open her 2016 season at the coveted Annika Invitational at the Reunion Resort, Reunion, Florida. The Annika will be contested on February 12-15, 2016. The Annika is a 54 hole Invitational for girls 12-19. The field will have 72 of the top players in the U.S.
Kat, a sophomore at Walnut High School, Walnut, CA., is currently ranked 42nd in the United States and is being recruited by several major universities for a golf scholarship.
The George Pinnell Golf Academy has a number of distinguished young player's that include Rose Zhang, the number 1 ranked 12 year old in the United States, Crystal Wang, a sophomore that contributed to Diamond Bar HS winning the 2014 State Championship. Crystal is also being recruited by several major, division 1 schools. The Academy has a stable of young junior's working hard to be the "best they can be." You will read more about these youngster's throughout the 2016 season.