Thirteen year old, Rose Zhang from Irvine, California, has announced that she has become a member of the elite Team Callaway Junior Staff program. Rose was invited to this elite program by Anthony Newville, Strategic Accounts Program Manager, for the Callaway Golf Sales Company.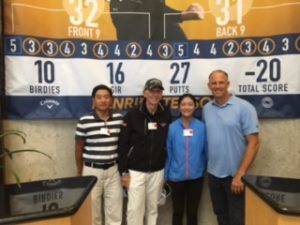 Henry Zhang (father), George Pinnell, Rose and Darren Swain (Callaway sales rep) at Callaway Corporate Headquarters, Carlsbad, CA
Newville, said "that Callaway Golf is pleased to have Rose Zhang become a member of the Callaway Junior Staff program. Rose is only the third girl to date, that has been invited to Team Callaway's Junior Staff program. We are selecting young player's who have the potential to become the best of the best, and we want them to be a part of Callaway Golf, now and in the future."
As a member of the Staff program, Rose will receive Callaway golf equipment and be able to use the Ely Callaway Performance Center (PGA/LPGA fitting center) for her club fitting. Callaway will also provide Odyssey putters, balls, gloves, headwear and other accessories to Rose.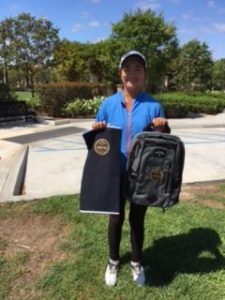 ROSE ZHANG
Rose is currently the number one ranked thirteen year old in the United States and is ranked twenty seventh in the age group 12-18. Rose has won two national AJGA event in 2016 and multiple wins and top five's on the Southern California Junior Tour in Toyota Tour Cup competition. Rose has been invited and will play in the prestigious Ping Invitational in Stillwater, Oklahoma, in early October.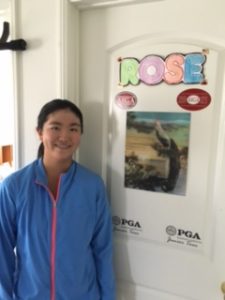 ROSE ZHANG
The George Pinnell Golf Academy is happy and supportive of Rose's success.