Irene Park, played consistent golf at Twin Oaks Golf Course, San Marcos, CA., in the Future Champions Golf National Fall Championship.  Irene, played in the Girls 12-14 Division and shot 77-75 (152) to finish in 2nd place, 4 shot's behind Karen Tsuru, who won the championship with a score of 148 (71-77).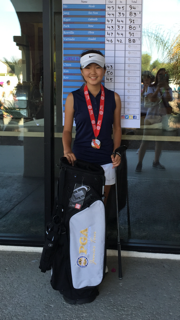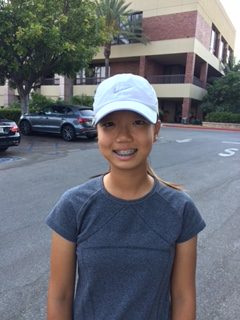 Irene, struggled in her opening holes on day one, with a pair of double bogeys on 1 and 2.  She composed herself, and rebounded with a par on 3, birdie on 4, and pars on 5 and 6.  Back to back birdies on 7 and 8, and closed the front 9 with a par for a 37.  Unfortunately, Irene, made mistakes on 11 that resulted in a triple bogey, followed by another bogey on 12.  She finished the round with pars on 13 -18 for a first day score of 77. 
Irene's, 2nd round got off to a great start with 3 birdies in her first 5 holes. A lone bogey on the eighth hole, left her with a -2 under par 34 on the front nine.  Mistakes caught up to Irene, on the 11th hole where she made another double bogey 6 and played the finishing 8 holes at +5 over par to post a 75. 
Irene, made 6 birdies in 2 day's on the front nine.  Her front 9, two day score was -1 under par, while her 2 day back side score was +9 over par.
Irene, led the field with 6 birdies and was tied for 1st with 2 Birdie Or Better Streak.  She was 2nd in Scoring Average, 5th in Par 3 scoring, 2nd in Par 4 scoring and first in Par 5 scoring.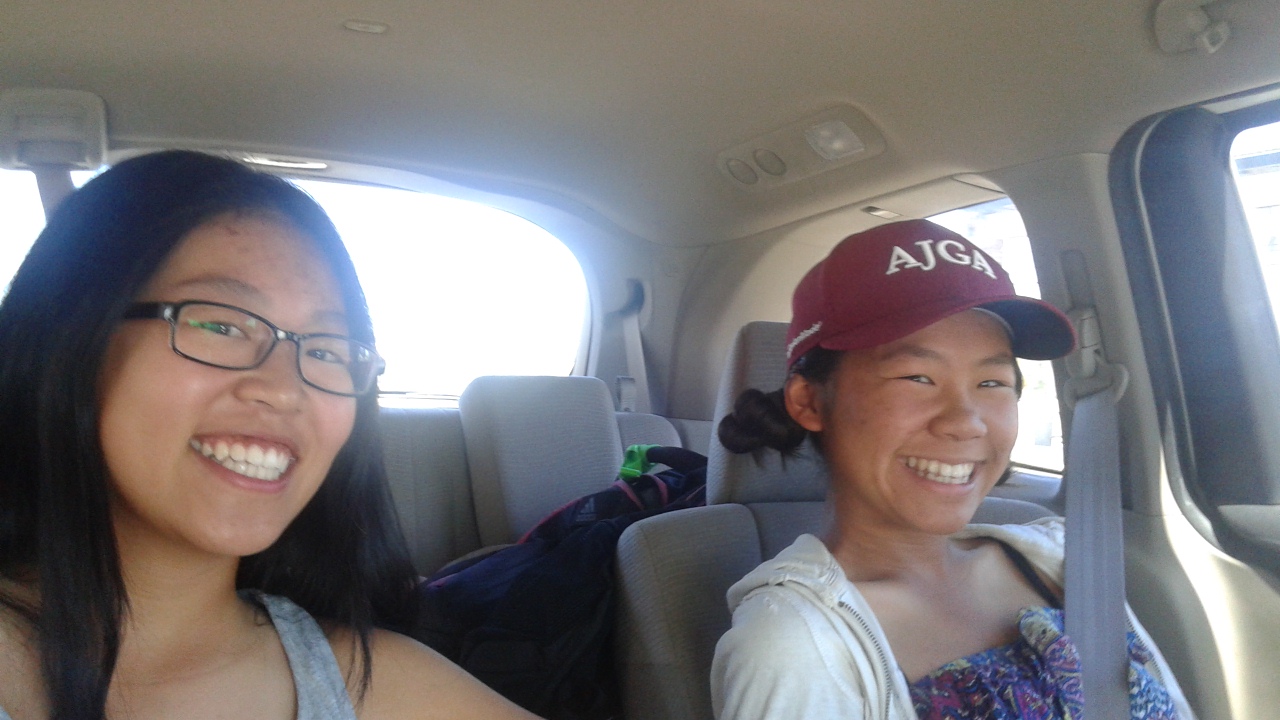 Amanda Lee, shot 79-75 (154) and finished in 3rd place in the Girls College Prep division.  Amanda, played the opening 9 holes with a 42 that was made up of 4 pars, 4 bogeys, and a double bogey.  The junior from Chatsworth, CA, came back on her back 9 with a solid +1 over par to shoot a 37 to go along with the front side 42.  Amanda got off to a great start by going +1 over par on 1 thru 13.  She made a bogey on 14, birdied 14 but made bogeys on 16 and 17 for her 75.  
Megan Lee, shot a pair of 83's to finish in a tie for 4th in the Girls 14 and Under division.  Megan, started strong by being at even par thru 6 holes before a double bogey derailed her on the 7th hole. She made bogey on 9 and posted a +3, 39 on her front 9.  Another double bogey, emerged on the 10th hole before she made 3 par's in a row before making bogey on 15.  It was downhill from there, as mistake's caused her to go +5 over on her final 3 hole's to post her 83.  Megan's, 2nd day was made up by a 43 on the front 9 and a 40 on the back side (with 2 birdie's).  
In JDT action at Brea Creek GC, David Kim, posted a 9 hole score of 39 to finish in a tie for 10th place in Boys 11 & under Division.  At Bell Gardens, David Kim, shot a 36 to finish in a tie for 5th place.  Kora Chiu, finished tied for 9th place with a 39 in the Girls 12 and over division.
Michelle Chang, played in the Fall Q-School for the Toyota Tour.  She was not satisfied with her score's of 81-79 (160).  Michelle, was +1 over par on the 1st hole thru 12, before she fell apart on 13 thru 18, by going +8 over on her final 6 holes, to post an 81. 
The second day, Michelle, got off to another good start with a +1 over par thru 11 hole's before she again, was unable to finish.  She was +6 on her finishing 7 holes, that resulted in a 79.