he Junior Tour of Northern California won the Challenge Cup, over the PGA Southern California Junior Tour team by a score of 15-9.  13 year old, Junior All-American, Rose Zhang, led the Southern California squad by winning all 3 of her match's.  Rose won her Single's Match 6 and 4 over Bibilani Liu and teamed up with Kayla Sam to defeat Liu and Sienna Lyford, 3 and 2 in the Fourball Match.  Rose and Kayla, teamed up to defeat Liu and Lyford, 3 and 2, in the Foursomes Match to win a total of 3 point's for the Southern California Squad.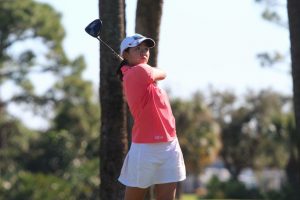 Zhang and Sam, were the only winner's for Southern California, in the Foursome Matches.  That was the turning point for the North's victory as they won 5 of the 6 Foursome Matches.
JTNC NEWS
Challenge Cup
Pebble Beach, CA
January 3-4, 2017
January 4, 2017
It was the North's turn to relish a win.
A year after the PGA Southern California Junior Tour won the inaugural Challenge Cup, the Junior Tour of Northern California North squad got a taste of victory, defeating their counterparts from the Southland, 15-9, following the conclusion of Wednesday's Singles matches at par-71 Poppy Hills Golf Course in Pebble Beach.
Having entered the finale holding a comfy 8-4 lead, the North squad maintained its four point cushion early on when three-time JTNC Girls' Player of the Year Sabrina Iqbal and fellow sensation Yealimi Noh picked up wins of 5 and 4 and 7 and 6, respectively to offset a pair of South victories by Rose Zhang (6 and 4) and Amari Avery (1-up).
The following four Singles matches, which saw the Boys' teeing off, also were split, with defending JTNC Boys' Player of the Year Thomas Hutchison (4 and 3) and Jeremy Villafuerte (7 and 5) grabbing big wins. On the South side, Roy Choi won his match 3 and 2, while Ray Navis snared a 4 and 2 victory.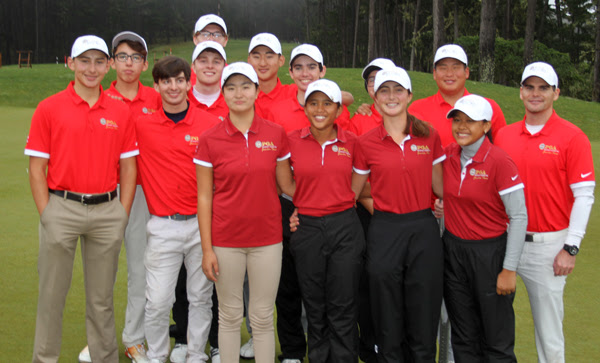 The North side put things away with wins in three of the final four matches: Brian Stark (1-up), Ryan Burnett (3 and 2) and Justin Gums (1-up).
While it was another day of fun for all, the North was also out to even the score.
"We wanted to win it this time," said North team member Ashkaan Hakim, who split his Foursomes and Fourball matches on Tuesday. "We have fun but we also want to win. In the end, we're all competitors."
North team captain Aaron Hartesveldt said the event went well and is only growing in popularity. Wednesday'saction somehow managed to mostly stay dry. During both days of the Cup, there were also a number of college coaches, including some from UCLA, University of Oregon, Cal, Stanford and New Mexico State, watching the action with eyes on potential future talent.
"It was another great event, and we were able to avoid the weather. The North played really solid throughoput and played even better when it really counted," Hartesveldt said. "We're already looking forward to meeting our friends from the South team again in the next Cup."