The team of Rose Zhang and Anna Dong, shot 70-67 (137) -7, to tie for 9th place in the stroke play portion of the 2017 U.S. Women's Four-Ball championship, being contested this week at the Dunes Golf & Beach Club, Myrtle Beach, S.C. Rose, 14, and Anna, 16, got off to a bad start with bogies on their opening two holes in the first round. They quickly recovered by going -4 under par with 6 birdie's and two bogies in their remaining 16 holes, to post a -2 under, 70. Rose told her coach, George Pinnell, "Anna played really great while I was trying to scramble for a par on almost every hole."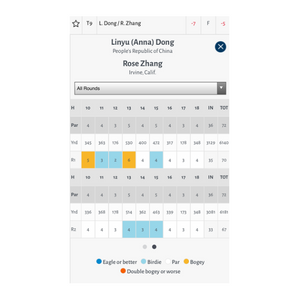 Rose went on to say, "today was a different story for me. I made five birdies and Anna, played well, if I was in a difficult position." The dynamic duo, from Southern California, posted a 67 in their second round to qualify for the match play portion. Anna and Rose were pleased with their performance but felt they could have played better, and looked forward to getting into match play.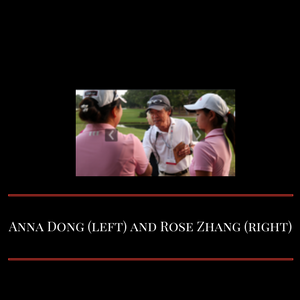 In the round of 32, Rose and Anna, were paired against Elle Nachmann and Dana Williams, who qualified 23rd with 71-69 (140).