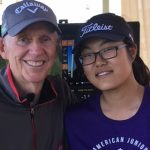 Crystal Wang, a senior at Diamond Bar High School, shot -6 under par at Los Seranos GC, and an even par 72 at Western Hill's to win her League Championship and MVP honor's. Crystal, will be entering the University of Illinois, in the fall on scholarship.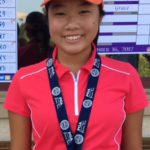 Maddy Kwei, won her League Championship's and was named MVP of the league.
Charissa Shang, won Player of the Year for the Ventura County Junior Golf Association.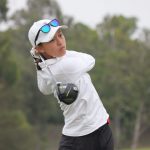 Bella Yang, shot a 78 (+8) over par to finish T2nd, in the Meadowlark Fall Championship. Bella, was unable to play the course, prior to the event, so that leave's her with a disadvantage to those who have played the course. Bridget Chantharath, shot a 45 to finish in 9th place in the Girls 9-11 Division.
In the JDT Fall Championship @ Brea Creek GC, Steve JingYang Zhang, continued his improved play with a +7 over par 36, to put him in a tie for 7th place. Steve, improved on his "finishing" skill's by going only +1 over par on his last 4 hole's. Steve, play's in the JDT Boys 12 & Over.
Winston "W" Thai, shot a +10 over 39 in the JDT Boys 11 & Under. "W" finished in 9th place, and performed well in his last 3 hole's by going +1.
At the Meadowlark Fall Championship, Andy Yu, shot a 45 (+9), to finish in 7th place. 2 double bogey's were responsible for his 45.
Congratulation's to Crystal, Maddy for winning their league (MVP) and to Charissa Shang for winning MVP for her junior golf association.
Stay tuned, the AJGA Rolex All-America Team's will be announced on Wednesday, October 25th.