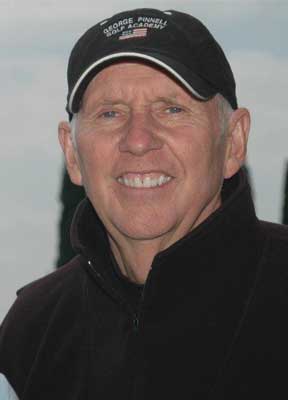 George Pinnell, owner of the George Pinnell Golf Academy, Rowland Heights, CA., was super surprised to find out that he was selected to be inducted into Callaway Golf's, Staff Professional Hall of Fame. Pinnell, is a PGA Member and has been on Staff with Callaway, for approximately 10 year's. He has sold Callaway product's since about 1995. Pinnell, was inducted into the Hall of Fame, along with approximately 50 other's from North America.
Pinnell said, "this has been a very meaningful event for me, and I will forever be grateful to Callaway, and their staff, for the tremendous support and opportunities they have afforded me. The unexpected, rousing ovation, from the Callaway Staff, prior to the induction, sent a chill, down my back."
The 3 day event consisted of the induction and meeting's with various department's within Callaway, to discuss the new Rogue lineup of club's and the new, 2018 Chrome Soft Ball. Callaway, through the meeting's, wanted to know how they could better serve their Staff Member's, by improving system's and making it easier to do business between seller's and Callaway. Callaway is currently the #1 Golf Club Manufacturer in the world.
The newly inductee's, also played golf at the beautiful Aviara GC and La Costa CC.