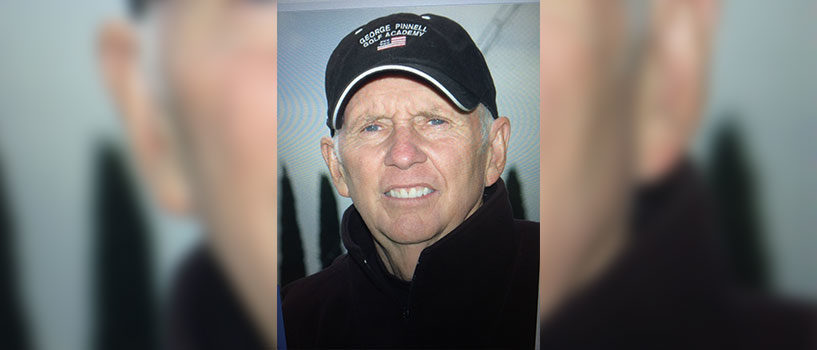 Name:
George Pinnell
TrackMan User since:
2008
When and why did you start playing golf?
In college, I played basketball and baseball. We couldn't go home for the holidays because of our practice schedules. When we had a day off, Dwight Linnemeyer and I would go to the golf club and play golf. We were both good athletes, but we were terrible at hitting a golf ball. That challenge is what drove me into my passion for golf.
What was your HCP when you turned Pro?
Not sure, maybe a 2 or 3.
Which is your favorite golf course?
I have been fortunate to play over 30 of the top 100 courses in the U.S., but, Augusta National would have to be at the top. I am extremely proud of Rose Zhang, one of the player's I work with, who played in the Inaugural Augusta National Women's Amateur.
Do you have a favorite coach you follow and why?
Over many year's I have been to many seminars around the country and listened to many great coaches. My favorite was the annual "Teaching the Advanced Player", hosted by Jim Deaton and moderated by Mike McGetrick, at Bay Hill GC. I attended 8 or 9, before they sadly, ended the seminar. We were treated to a host of the world's greatest coaches and Tour Players of which I benefited greatly from their teaching's. I listen to everything I can and choose what will work best for my player. That has worked pretty well for me throughout my career.
Who is your favorite player and why?
Jack Nicklaus, because of his commitment and focus in pressure situations. He was, and still is, a great role model for all athlete's.
What is your best golf related achievement?
There have been several, but, I think my relationship with Jay Choi (U. of New Mexico All-American and Japan Golf Tour Player) that has lasted since 1996 or so, has been very meaningful to me. Another exciting time was working with Kristen Park, who was a 5-time AJGA Rolex All-American and Player of the Year and won the U.S.G.A. Girl's Championship at 14 year's old. Currently, I am working with Rose Zhang, 16, the #1 Ranked Rolex Girl Player and Cindy Kuo, 15, and Catherine Park, 14, ranked #4 and #46, respectively. I have been fortunate to work with or gave instruction to over 40, Rolex Junior All-American's, including Kevin Na and Anthony Kim, as well as a number of LPGA Tour Players.
As a golf coach, what is the most common mistake among the players you see?
Probably the inability to align correctly to the target and, what effect that has on the swing. And secondly, the lack of understanding of what happens with the club path and face angle at impact, to cause a specific ball flight.
What are your greatest professional strengths?
I leave that to other people, to decide the answer to that question. I have been told, however, that parents and the players like that I not only explain a fault but always tell the player the cause of the fault, in a way, that can easily be understood. They like that I mentor their children not only on golf instruction but on subjects that pertain to character and growth, within, and outside, of the game of golf. Player's also like that I utilize technology, especially TrackMan. TrackMan shortens the learning curve and is fun for the player to see how the ball flight changes are when the "number's" improve.
What's in your bag?
Being a proud Callaway Golf Hall of Fame Staff Member, I carry Apex 19 iron's, Epic Flash Driver and Fairway clubs, Mac Daddy 4 wedges and an Odyssey R-Ball putter, 2* flat. Of course, I use the Chrome Soft golf ball.

How often do you play golf yourself?
Unfortunately, I am unable to play right now, because of several physical issue's, but hopefully, I can get back to play on a weekly basis.
What has changed since you started working with a TrackMan?
Working with TrackMan has greatly improved my teaching skills by providing me with an understanding of why the ball, "does what it does", and provides me with correct measurements that allow the players to understand how the club interacts with the ball and causes the ball to react as it does. It has greatly shortened the learning curve, to help a player change their swing and ball flight.
Which is your favorite TrackMan feature, and why?
A tie between the ability to be able to measure club delivery data points and the Test Center.  The data points are critical for players to stay within a tight tolerance to be consistent with their ball striking.  And, the Test Center, because it provides players with accurate information on how they control their golf ball at various yardages.
Original article posted by Trackman: COACH OF THE MONTH: GEORGE PINNELL