Global Golf Post – Dec 14, 2020 – By Sean Fairholm
Seven months into a pandemic-altered year, Rose Zhang had barely played any competitive golf and was nursing a nagging wrist injury heading into the U.S. Women's Amateur.
And then, just like that, it became one of the greatest seasons – if not the greatest season – a female junior golfer has ever had.
Zhang, the 17-year-old wunderkind from Irvine, California, who stands alone as the No. 1 female amateur in the world, has done nothing but win since August. She started with a dramatic playoff triumph against Gabriela Ruffels in the U.S. Women's Am final, continued by lapping the field at the Rolex Girls Junior Championship two weeks later and then launched into hyperdrive by finishing 11th at the ANA Inspiration to notch low-amateur honors in the LPGA's first major of the year.
A few weeks later, she resumed her victorious ways at the Ping Invitational and then the Rolex Tournament of Champions, setting herself atop the Rolex AJGA Rankings while also capturing the McCormack Medal that came by way of her top amateur standing. The year ended on a bittersweet note this past weekend as Zhang fell one stroke short of making the cut at the U.S. Women's Open, but a couple of untimely bogeys at Champions Golf Club couldn't erase a season we will be talking about for years to come.
Even without the benefit of playing in major junior tournaments that were canceled, such as the Junior PGA Championship or the U.S. Girls' Junior, Zhang has a resume that compares favorably with past all-time great seasons. According to historical data supplied by the AJGA, others have won four prominent junior titles in a season while also winning the Women's Am (Vicki Goetze in 1989, Morgan Pressel in 2005 and Hannah O'Sullivan in 2015) and others have racked up more victories overall – Grace Park had nine titles in 1996 while Kellee Booth had seven wins each in 1992 and 1993 – but Zhang's performance in the ANA Inspiration coupled with the memorable Women's Am win gives her a distinct separation from the rest.
How did it all come to fruition? In a year where we've all had to be prepared for anything, Zhang thrived by not expecting anything.
"I'm just super grateful for all of the opportunities I've been able to have after the restart from the pandemic, especially with the whole world slowing down," Zhang said. "In that three-month break of not playing any events and just trying to stay home and stay safe, I really realized how grateful I was to be able to play this sport. It kind of inspired me to not have any expectations throughout the rest of the year and just try to play my game as I should."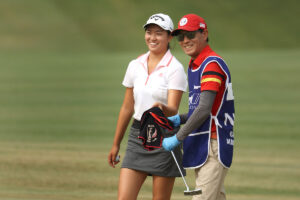 In the absence of tournament golf during the beginning of the pandemic, Zhang played golf at her local club and tried to prepare for whenever the next event would come. However, just two weeks before the U.S. Women's Am, she developed discomfort in the back of her left wrist that came, ironically, from an abundance of play and not enough rest.
After months of waiting, Zhang now needed more time so she could be physically ready for the biggest event on the amateur calendar. It forced her to spend the last 10 days before the tournament without any practice.
"Going into the event, I really didn't have anything to look forward to," Zhang said. "I was barely practicing and I didn't know how I was going to perform. So I just went out there and took care of my golf ball. It was my ultimate goal just to make match play at first and then from then on, I was just trying to live in the moment."
One after another, Zhang knocked opponents off. It culminated in a 38-hole, instant-classic match against Ruffels, the defending champion and a rising senior at Southern Cal who has five years on Zhang, in which both players continued to punch back. When it looked like Ruffels had her dead to rights on the 36th hole, Zhang got up and down for par from just inside 100 yards and then generously conceded a putt that sent golf Twitter into an uproar. In retrospect, it may have been the perfectly timed play as Ruffels later went on to miss a short putt at the 38th hole that would have extended the match.
From that point forward, Zhang was a freight train that couldn't be stopped. And to those who know her, it wasn't a surprise.
When Zhang first started playing golf at age 9 she immediately displayed a natural talent. Her father, Haibin, had been gifted golf equipment from a friend eager to get him to play, prompting him to bring his daughter to the course. After only three months of playing, she showed up to her first Southern California PGA tournament and won. Occasionally her coach at the time would have her play with older, more experienced boys, and she would invariably beat them.
In golf, Zhang found a perfect fusion of independence, structure and self-reliance. Much like her schoolwork, for which she stays in her room for hours on end without her parents having to force her to do anything, Zhang's raw talent on the course only pushed her to cultivate her craft through countless range sessions.
When she showed up to work with instructor George Pinnell five years ago, it was clear she had the ability to create something otherworldly.
"RZ is a special breed of cat," Pinnell said, complimenting her father's ability to teach mental discipline without pushing too hard. "She does things a little differently. Her composure is ahead of kids who are above her age. – When it comes to her mental capabilities and understanding the game so she can make quick adjustments, she's pretty much the best I've seen. She's alone."
"There are a lot of weeks where you can tell she's not playing her best but she is still dominating the field. It's just pure fact."
-Cindy Kou
When pressed for examples during the course of this year, Pinnell answers that she does something remarkable at just about each tournament she enters.
There was the ANA Inspiration where Zhang absorbed everything she could from Christina Kim and Stacy Lewis during practice rounds – both of them implored Zhang to rely on the efficiency within her process on the course rather than getting caught up in expectations – and then she took the strategy to heart by not looking at a single leaderboard the entire week. It wasn't until the final two holes when she noticed she needed a couple of closing birdies to eclipse Ruffels once again, this time for low-amateur honors. On cue, she birdied Nos. 17 and 18 to beat Ruffels by a stroke.
Then there was the Ping Invitational where Zhang struggled during windy conditions in the second round, falling several shots off the lead. She went to the range afterward and, rather than pounding golf balls, didn't hit a single one. All she did was rehearse her swing in slow motion, something Pinnell preaches, and within 10 minutes the problem of taking the club too far inside on the backswing had become obvious to her. A day later, she shot 67 and won the tournament.
Then there was the Rolex Tournament of Champions, where Zhang putted poorly on the front nine of the final day but still was tied with close friend Cindy Kou heading to the 10th hole. Before getting ready for her first birdie putt to start the back nine, Zhang realized she had been putting with too much shaft lean. She moved her putter back to a more neutral position and then made four birdies in her next five holes. By the looks of her final-round 66, you would have never known she was struggling.
"There are a lot of weeks where you can tell she's not playing her best but she is still dominating the field, Kou said. "It's just pure fact. She's a great ballstriker and rarely misses greens, but then she is just an incredible putter. It feels like it's rare to see her miss anything inside of 15 feet.
"Even when she does hit an approach shot and tilt to the side like she doesn't like it, we all know it's still going to be good. And sure enough, it's always right next to the hole."
Zhang, who has been a beneficiary of the AJGA's ACE Grant program throughout her time playing in the highest tier of junior golf, is now getting ready for a full scholarship to Stanford University where she will unite with friends like Cardinal standout Angelina Ye. There are plenty in the junior golf community who believe Zhang is ready for the professional game, and based on her results this year, it would be hard to argue. But for now, Zhang is beaming with enthusiasm to play for Stanford coach Anne Walker and learn the ropes of college golf.
As for the next level, Pinnell worked with Zhang on her answer for when people ask about her turning pro.
"When I'm ready, I'll know," Zhang said. "Every event I'm playing, I'm driven to play the best I can because golf is a very up-and-down sport in my opinion. No matter how much I prepare, there's always the chance of not having my best week. So to have a very, very consistent year without a lull is just more than I can wish for. That's how I'll look at golf moving forward."
Wherever she goes, it will be worth watching.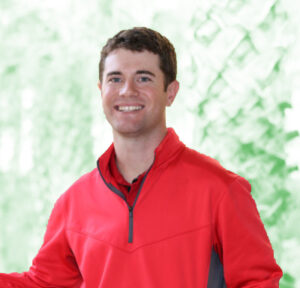 contact@globalgolfpost.com – E-Mail Sean